Name: Laquisha Helms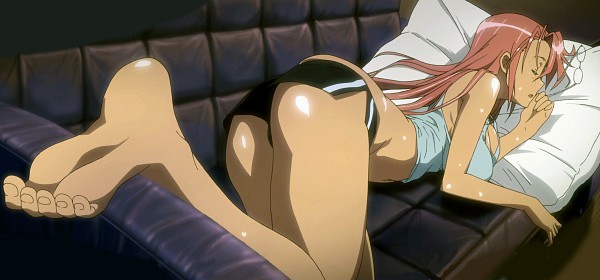 Age:17
Personality:
Ghettooooo
Race: Human
Weapon:Sword of Draskiga(A sword passed down from a mighty dragon tamer. It has mighty power. Laquisha does not know who had it before her. Or much on it's history.)
Class: Spell Knight
Draskiga Katon- An attack that allows the user of the sword to wave it through the air, and let small fire waves go at the enemy.
Draskiga Wrath- Allows the user to unleash a barrage of slashes and gaining temp flight movement. As strong as it is, it should be noted that the user can be attacked when they are free falling. As the sword prevents the user from learning to fly of any kind.
Ultimate inferno- Allows the user to engulf someone nearby in a huge, never ending flame. The user is K.O.ed after this move however. Because of the sheer mana cost.
Spells/Abilities:
Additional Information:
Biography:Laquisha comes from a family that she knows nothing about. She acts the way she does because she has never been told it was bad or anything like that. Were she is from everyone acts like this. Her father and mother have only needed to step in when she was a kid and her rather...rapid growth. Got some of the other kids a bit excited. She is skilled with the sword however, due to her bad control with it, and her being the only female ever in her family to weild it. There are many problems caused, such as sometimes her barely being able to get it off the ground unless she is mad. As far as family goes, she is not aware she has a sister, or brother of any kind. Nor has she taken it upon herself to find out. But she thought maybe she could go out on a little adventure for once, hoping it would not be the death of her.



Posts

: 2


Join date

: 2011-07-28



Temporarily approved by RenaKerensky



Posts

: 107


Join date

: 2011-07-11


Age

: 24


Location

: In ur chips, stealing ur dip!



Approval confirmed by Insulation and RenaKerensky~



Posts

: 30


Join date

: 2011-07-10




---
Permissions in this forum:
You
cannot
reply to topics in this forum