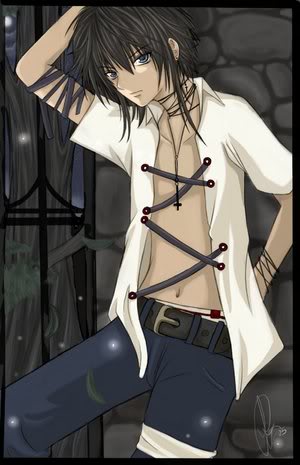 Name: Kaminari Kuigi(goes by Thunder as a nickname)
Age: 20
Personality: Silent, mainly keeps to himself at times unless talking to people he trusts, can be harsh or angry if it comes out.
Race: Human/Somebody
Weapon: Varies between wielding spells and using swords, mainly swords more then spells.
Class: Spell Knight(Doesn't know how to use magic yet)
Spells/Abilities: Shadow(Shadow ability can be used, as long as Thunder uses it logically, in either way of attacking someone mentally or attempting at paralyzing an opponent using darkness through physical contact)
Gravity
Additional Information: Stands at five feet ten inches, brown hair, brown eyes, tanned skinned, one hundred and eighty lbs due to muscle, usually wears beach-accustomed clothing.
Biography: Born into Destiny Islands, he lived with his family through good and bad times, having few friends, and always finding ways to do something to help others. Although he was called 'Kaminari the Prankster', his intentions were never harmful and he always enjoyed laughing with others. Well, that was, until he was ten, when he found himself suddenly losing his memory of his former life and found himself shaking when he awoke, not knowing what had happened to him or his supposed friends or family.
Having been stuck on Traverse Town and growing up on it alone was pretty harsh for a little guy like Kaminari, but he found himself growing use to it and enjoying it's lifestyles. Having to call himself by some sort of name, he called himself by 'Thunder', not knowing that's what his first name meant. Now after ten years of adapting to it's life, he has turned out to be a silent and keeping to himself type of guy, not knowing where his future will lead him.
Last edited by Thunder Kuigi on Wed Aug 10, 2011 12:20 pm; edited 4 times in total



Posts

: 4


Join date

: 2011-07-19


Age

: 25


Location

: No Idea



Approved by RenaKerensky~ Be careful on the Shadow ablity, though.



Posts

: 107


Join date

: 2011-07-11


Age

: 24


Location

: In ur chips, stealing ur dip!




---
Permissions in this forum:
You
cannot
reply to topics in this forum